Netflix's '13 Reasons Why' Responsible for 28.9% Increase in Youth Suicide Rates: Study
May 01, 2019 11:10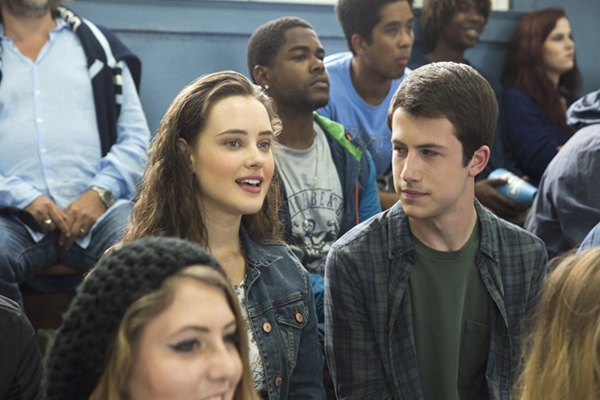 (Image source from: EliteDaily.Com)
Netflix's show '13 Reasons Why', which has garnered huge popularity especially among the youth, is found to be responsible for a 28.9 percent increase in suicides among 10 and 17 age group people in the United States in April 2017, a study has found.
According to findings, published in the Journal of the American Academy of Child & Adolescent Psychiatry, the death figure by suicide recorded in April 2017 was greater than the number witnessed in any single month during the five-year time period.
Besides, the increase in suicide rate was primarily driven by significant increases in suicide in young males. Whereas suicide rates for females increased after the show's release.
"The results of this study should raise awareness that young people are particularly vulnerable to. All disciplines, including the media, need to take good care to be constructive and thoughtful about topics that intersect with public health crises," said
The series, '13 Reasons Why' was premiered on Netflix on March 31, 2017. It is the story of a young girl who kills herself and leaves behind a series of 13 tapes detailing the reasons why she chose to end her life.
According to findings, the suicide rates for 10- to 17-year-olds was significantly higher in the months of April, June, and December 2017 than were anticipated based on past data. This increase translated into an additional estimated 195 suicide deaths between April 1, 2017, and 31 December 2017.
The observed suicide rate for March 2017 - the month before to the release of "13 Reasons Why" - was also higher than forecast.
Significantly the show was promoted in a large manner during the moth of March,  exposing audiences to the show's premise and content through trailers. However, the researchers did not find any significant rise of suicide rates in people 18- to 64 years of age.
The researchers also analyzed by comparing the deaths due to homicide during the same period, to assess whether otherworldly environmental or social circumstances after the release of the show might have influenced suicide rates.
The lack of significant change in homicide rates following the release of the show lends some strength to the idea that changes in suicide rates were influenced by the series and not some other factors that occurred during this time period.

These findings suggests that youth probably be particularly sensitive to portrayal of suicide on the entertainment media.

The third of the series is currently in production and is expected to be released soon in this year.
By Sowmya Sangam