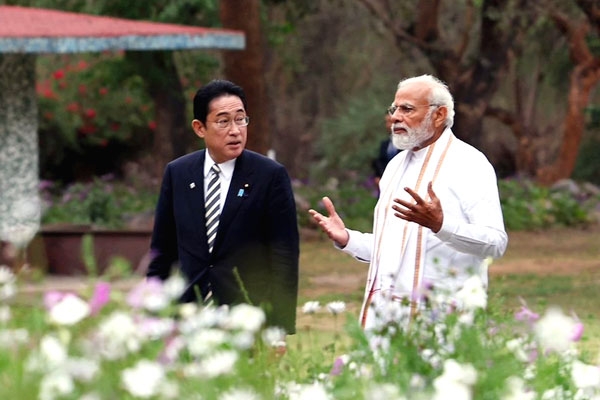 (Image source from: mobile.twitter.com/ANI)
Narendra Modi, India's Prime Minister held talks with the Japanese PM Fumio Kishida on monday. They both discussed on the Chinese military and economic assertiveness in the region of Indo-Pacific and also made talks on the challenges that both of the nations facing. Fumio Kishida said that India as an "indispensable" partner for Japan and announcing a new plan for a "Free and Open Indo-Pacific" (FOIP) which includes Japanese investment to the tune of $75 billion for the development of infrastructure in the Indo-Pacific region by 2030.
Further going into the talks, India and Japan as been decided on the ties in the defence and security sectors. In this discussion, including the defence equipment and technology collaboration encompassing co-design and co-innovation, trade and investment ties, development finance, health and digital partnership, people-to-people ties, food security, climate change, skill development and reliable supply chains in semiconductors and other critical technologies.