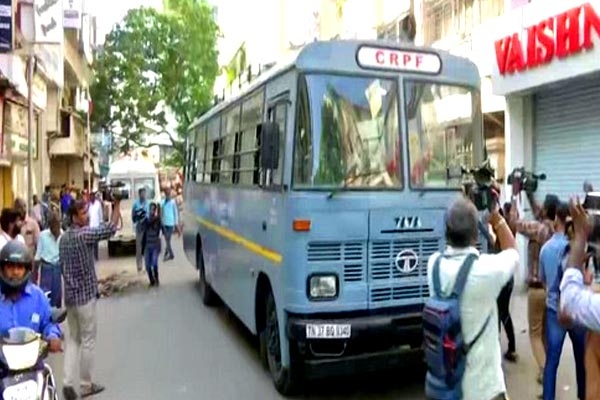 (Image source from: Twitter.com/ani_digital)
The National Investigation Agency (NIA) has been conducting multiple surprise raids across the nation and the agency conduted raids in 15 states. 106 accused including the Islamist group chairman OMS Salam have been arrested. NIA has done extensive research and took several crucial people into custody. The Federal Agency took the help of 86 para-military forces and intelligence agencies along with the state police to conduct the raids and arrest the accused people. 300 NIA officials along with senior IPS officers participated in the operation. All the cops and other agencies were briefed in advance about the operation. The initial door knock started at 4 AM on Thursday and all the raids are monitored by DG NIA and the officials at the headquarters.
The details are shared with the heads of all the involved agencies. The heads were awake all the night and monitored the raids. PFI calls it a socio-religious organization which is working to establish an Islamic Caliphate in India. PFI is spread across the country and the funds are received to Kerala from the West Asian countries like Turkey, Kuwait and Qatar. The funds are collected through various shell outfits to spread Islam and are sent to India. The banned SIMI cadre is working close wiht PFI. The September 22nd raids indicate that the oragnization is growing across the country. Popular Front of India (PFI) is encouraging the youth to join the terrorist organizations including the Lashkar-e-Taiba (LeT), Islamic State of Iraq and Syria (ISIS) or Daesh and Al-Qaida. The remand copy of NIA has been submitted before a special court in Kerala. All the arrested members are accused of operating from Kerala for indulging in unlawful activities.