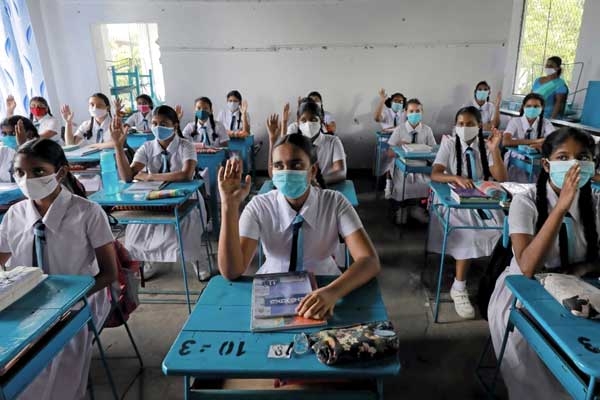 (Image source from: aljazeera.com)
Sri Lanka is battling with the worst financial crisis ever. With huge debts in the international market, the country is struggling to get fuel. With a huge fuel crisis, the Education Ministry of Sri Lanka declared holidays for state-approved and government schools from July 4th. The Education Minister of Sri Lanka told that the syllabus would be covered in the next vacation time. The schools were shut down for a week in June because of the crisis and the country is struggling to recover. All the schools in the major cities and provinces will remain shut told the official statement of the Sri Lanka Education Ministry. There are prolonged power cuts in the country.
Some of the schools have been conducting online classes as the vacation may extend further due to the fuel crisis. Some of the schools which have no transportation difficulties are asked to operate. The Public Utilities Commission of Sri Lanka (PUCSL) agreed not to cut the power between 8 AM and 1 PM for online classes. The country has been battling in crisis since March this year. The country suffered financially several times since 1948. The people of the nation protested against the government for leaving the country in crisis. President Gotabaya Rajapaksa's brother Mahinda Rajapaksa was removed from the position of the Prime Minister. Ranil Wickremesinghe is appointed as the new Prime Minister of the country.
By Siva Kumar