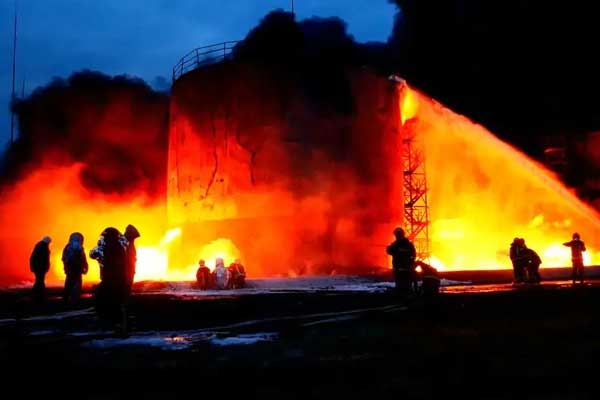 (Image source from: zeenews.india.com)
The war between Russia and Ukraine intensified and the talks between the nations fetched no positive results. Russia is badly criticized by all the top nations of the globe but Vladimir Putin and his army continued to invade Ukraine. A Russian missile destroyed the fuel storage facilities in four of the cities of Ukraine. Ukraine's foreign minister Dmytro Kuleba urged the NATO members to provide weapons for Kyiv to fight with Russia. Ukrainian President Volodymyr Zelenskyy said that Russia should be brought to justice. Thousands of goods railcars are stuck at the border of Ukraine as the war hits the nation.
More than 1100 train wagons with grain, food essentials and others are stuck at the border of Poland. Air India suspended all the non-stop flights to Russia and there is no air connectivity between the nations now. Ukraine's deputy prime minister said that Russia agreed on ten humanitarian corridors to evacuate the civilians from the regions of the country. As Russia is preparing for attacks, several civilians are in plans to flee from the eastern part of Ukraine. Jens Stoltenberg from NATO told that they are trying hard to prevent the escalation of the Ukrainian conflict. Some of the Ukrainian soldiers are getting drone trainings in USA.
By Siva Kumar