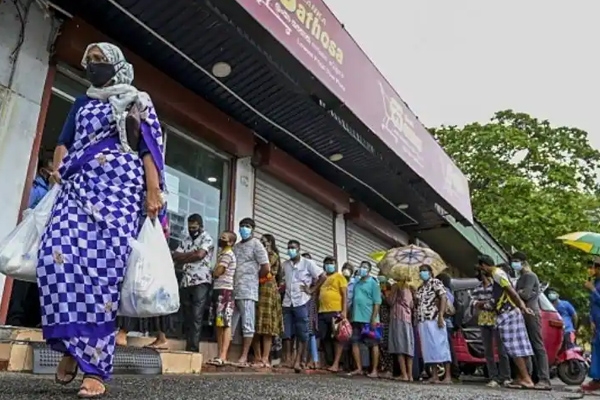 (Image source from: news.abplive.com)
Sri Lanka is currently in a deep economic crisis and the government failed badly to import the essential needs for the nation. The island country is heading for bankruptcy. The government of Sri Lanka declared an emergency last year after the prices of food took a rise. Sri Lankan President Gotabaya Rajapaksa called the Army to manage the crisis so that they can supply the ration and other essential goods. More than 5 lakh people in the country fell below the poverty line as per the reports from the World Bank. This is a huge setback for Sri Lanka. The tourism industry contributes to 10 percent of the GDP of Sri Lanka and it is badly hit due to the coronavirus pandemic from the past two years.
Countries like Canada warned its citizens in this foreign exchange crisis. United Kingdom, Russia and India are the major countries of inbound tourism for Sri Lanka. Chemical fertilizers are completely banned to develop organic agriculture and this had a negative impact on the economy of Sri Lanka. Organic farming reduced the production by half. Sri Lanka owes over 5 billion USD for China alone and the country is also paying an additional 1 billion USD loan to Beijing which was taken in 2021. Sri Lanka also owes huge money to Japan and India. The forex reserves of the country dropped badly from 7.5 billion USD to 2.8 billion USD. Two men collapsed and died during their wait in separate queues to secure fuel after they touched the skies.
The crude oil stocks ran out and Sri Lanka suspended the operations. The gas cylinder price was raised by Rs 1359. A cup of tea costs Rs 100 in the country. The country is facing power cuts for five hours in a day. As per the data from the government, the food inflation has taken a rise by 25.7 percent and this is the highest in Asia.
By Siva Kumar