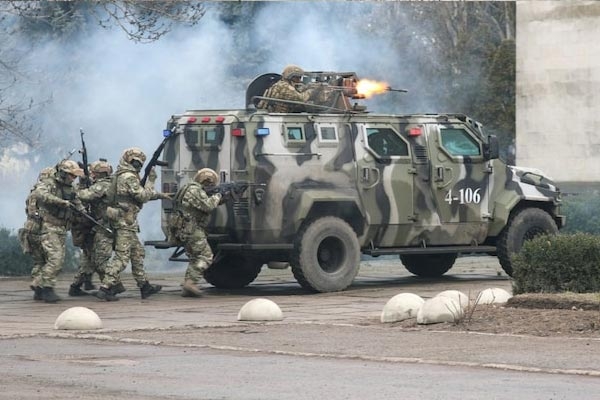 (Image source from: telegraph.co.uk)
The situation at the borders of Russia and Ukraine created tremors and the entire globe is now focused on what happens next. Ukrainian President Volodymyr Zelensky said that Russia will stage an attack on February 16th. Volodymyr Zelensky made these statements through his facebook. He said that Ukraine will hold a Day of Unity on Wednesday. US Secretary of State Antony Blinken spoke with the Ukrainian Foreign Minister Dmytro Kuleba saying that US and its allies will remain united. UK Prime Minister Boris Johnson called the situation dangerous. German chancellor, Olaf Scholz will meet Vladimir Putin today in Moscow. Germany is a key trade partner for Russia in Europe.
After the conflict between Russia and Ukraine, the gold prices reached all time high. World Bank and IMF relocate their staff from Ukraine but the operations will continue. Canada commits lethal weapons and ammunition in support of Ukraine. The government of the United States of America urged its citizens to leave Ukraine immediately considering the tense situations. Kremlin spokesperson Dmitry Peskov said that Russian President Vladimir Putin is willing to negotiate. Dmitry Peskov said that Putin has always been keen to negotiate and wanted diplomacy. Ukrainian President Volodymyr Zelenskyy said that Russia will attack their nation on Wednesday.
By Siva Kumar