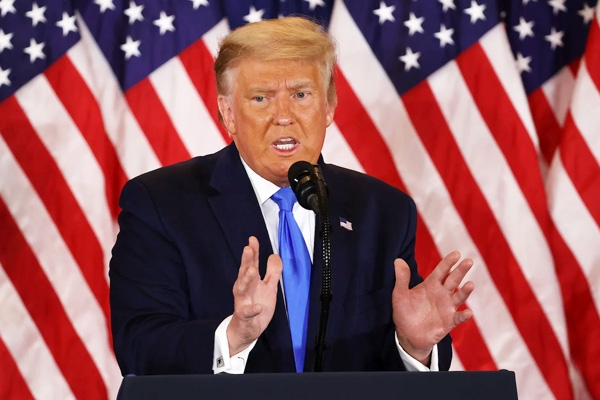 (Image source from: vanityfair.com)
Donald Trump, the ex-President of the United States made some shocking statements that the USA may end up in a war with China. He warned saying that Beijing will no longer respect the USA. He said that the United States has a weak and corrupted government in the country. His comments gained prominence after the top officials of the USA and China are in talks in Switzerland. China has been conducting a huge number of air drills near Taiwan which is a self-ruled island. Trump said that the two largest economies of the globe have spent 18 months in a trade dispute after the attack of the coronavirus pandemic.
It was Trump who launched a trade war with China in 2018 and he demanded Beijing to reduce the massive trade deficit. The relations between the USA and China are quite bad. China is making aggressive moves in the South China Sea which are said to be against the human rights. Donald Trump's statement told, "Because the election was rigged, and America now has weak and corrupt leadership, we may very well end up in a war with China who no longer respects the USA". Donald Trump staged an attack on Joe Biden's governance. Donald Trump also made some sensational comments against the recent move against Taliban. He said that the government handed over 85 billion USD along with the best and the most expensive military equipment to the world.
By Siva Kumar