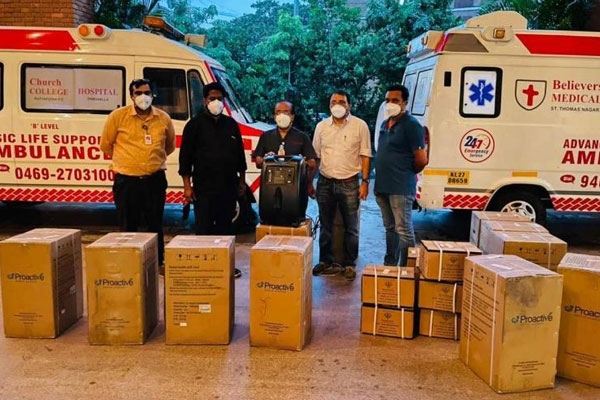 (Image source from: thenewsminute.com)
The second wave of coronavirus is having a huge impact on the country. With most of the countries recovering, India is currently in deep crisis. There is a huge shortage for medical facilities along with the vaccinations and the country is battling when the spread is intense and reached the peaks. Several countries are extending their help and are donating their part to help India battle the deadly virus. Some of them sent medical equipment while some of them sent vaccines along with oxygen cylinders and concentrators. The Indian students residing in India decided to donate their part for their country during this crisis.
The North American Association of Indian Students which is named as NAAIS launched a campaign to help India battle coronavirus. NAAIS is coming up and is uniting Indians to pool and raise funds during this tough time. They are keen to ship medical equipment to India with the raised funds. Two campaigns the 'Students against COVID India' campaign and the 'COVID-19 India Crisis Response' campaign are launched. NAAIS raised 20,000 USD through the first campaign which is equal to Rs 14 lakhs. With these, they provided 40 oxygen concentrators for India that can support 160 patients at a time. They inked a deal with the American Association of Physicians of Indian Origin (AAPI) and the Embassy of India to send the oxygen concentrators to India.
The second campaign is currently on and they are in plans to donate bigger oxygen concentrators with the raised funds. The logistics are coordinated by the NGOs and companies like Air India, FedEx.
By Siva Kumar