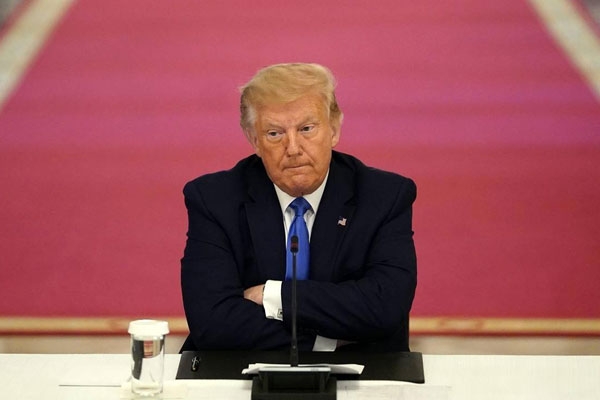 (Image source from: financialexpress.com)
A month ago, United States former President Donald Trump became the first president of USA to be charged with misconduct and get impeached twice by the lower chamber of Congress.
Democrats and in fact even a few Republicans in the House of Representatives have voted to pass an article of impeachment which accused Trump of incitement of insurrection. The alleged article is charging Trump who made false allegations of election fraud and was one of the instigators for the attack on the Capitol building on 6th January 2021.
Trump's trial will take place in the upper chamber of Congress. The Senate will decide whether to convict or clear Trump of his chargers.
This is the first time in USA history where a president was impeached twice after they have left the office.
The trial for Trump is more political than criminal. There will be a vote to end the trial to determine whether Trump is guilty or not. At least two-thirds of the majority of the group which is a 100 member senate group must declare Trump guilty.
In case Trump gets convicted, the senators can also vote to ban him from ever holding public office again.
The trial began on Tuesday. There was a four hour debate on whether Trump must continue to run in office or not. Each side is given 16 hours to make their arguments. There will be debates and discussions that will be held.
The vote on conviction will be declared on Monday.
Democrats are prosecuting the case which shows Trump instigating hate speech towards protestors and white supremacists which instigates high crime and misdemeanours. The opposition is also stating that Trump is personally responsible for the riot and must be convicted.
Trump initially had plans to run for President in 2024. In case he is impeached, he will not be able to run for President or office ever again
Trump was already impeaches once over his wrongdoings in Ukraine. He used military as a leverage to investigate Mr Biden and his son Hunter. He was however, cleared by the Republican controlled senate.
By Meena Atmakuri