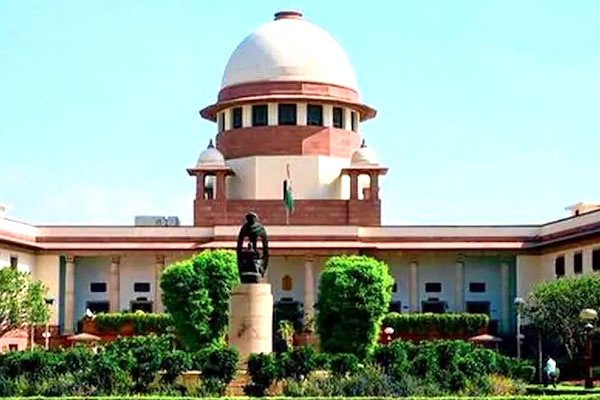 (Image source from: Indiatoday.com)
On September 28, the Supreme Court would take up a plea seeking deferment of the UPSC exams in the view of the alarming situation of floods and COVID-19.
The Supreme Court, without issuing any notice, said through the bench of judges A M Khanwilkar and Sanjiv Khanna that the apex court would like to hear the request regarding the postponement of the UPSC civil services exam 2020 on September 28.
The Supreme Court has granted the liberty to the petitioner to serve a copy of the petition on the Standard Council of the Union Public Service Commission as well as on the Standing Counsel of the Central agency representing the Union of India through an email.
Advocate Alakh Alok Shrivastava is the lawyer appearing for the petitioners and he told the media on Thursday that the notices have been issued to the UPSC of India and other respondents and that they are waiting for their response.
A few hours later, the petitioner's order was uploaded to the Supreme Court's website which means that the judges have agreed to hear the matter but have not issued any kind of notice.
In the order, the petitioners have sought to postpone the UPSC exams for two or three months so that the rainy season would subside and the COVID-19 situation comes under control.
The plea was filed by Vasireddy Govardhana Sai Prakash and others and the petition said that the decision to conduct the UPSC civil services exam violates the rights of the petitioners.
The petition has been filed by 20 UPSC civil services aspirants across India against the decision by the UPSC to conduct the exam on October 4.
According to the plea, the civil services exam is an offline exam that would take seven hours to finish and approximately 6 lakh aspirants are going to appear for the exam across 77 cities in the country.
The petition stated that conducting that exam under such a challenging situation will put the lives of lakhs of young people at utmost risk and danger of disease or health.
Also, the natural calamities like floods, rains, landslides are directly linked to affect the lives of the young UPSC aspirants, according to the petition.
The petitioners also mentioned that conducting the aforesaid exam on October 4 will go against the Right to health and Right to Life of the petitioners and also lakhs of students.
The plea by the petitioners also contained that since the UPSC civil services exam is a recruitment exam, any postponement or delay in the exam would not result in any loss of the academic year or academic session.
It also said that due to the non-availability of the centers at the home towns of the aspirants, they had to shift to a pg or a hostel in the city of the exam centers and the hardships faced by the students along with their parents is unimaginable.
- By Gayatri Yellayi