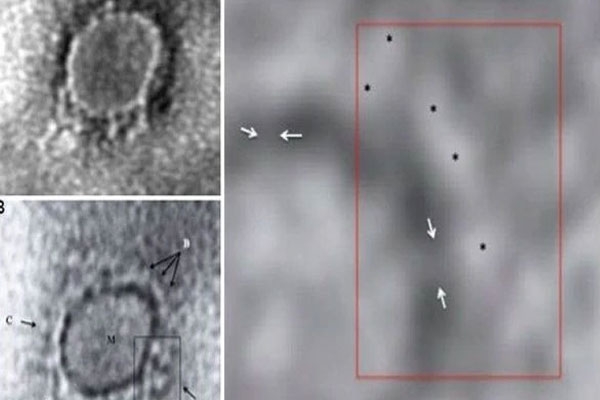 (Image source from: livemint.com)
Amidst the constant researches and analysis that has been going on the novel coronavirus, the ICMR scientists have published the first microscopy of the throat swab sample in the latest edition.
This is the first time that the Indian scientists have been successful in identifying the virus and observing it under the microscope for better study. The same has been done with a high powered microscope from the throat swab of the first positive case in India, which was spotted in Kerala.
The findings of the study have been published in the Indian Journal of Medical Research. The same depicts the observations of the virus conducted under a high power microscope in a laboratory environment.
Till date, there has been no reports of the ultrastructure of the virus, which can only be seen under an electron microscope.
The ICMR scientists made use of the Transmission Electron Microscopy to image the novel coronavirus from the throat swab sample that was obtained. The scientists were successful in excluding 7 negative stained virus samples which did resemble the novel coronavirus.
The images that were revealed by ICMR scientists display the shape around the virus and the projects that come out of it, which is what the virus structures presumably look like.
This could further help pave way for more research in the same. Currently, the scientists and the researchers across the globe are looking for sustainable treatment and vaccine options to help ensure the best recovery rate of the disease.
By Somapika Dutta