(Image source from: Kolkata slumdog forced out of Britan)
The Indian footman, Badar Azim, who shot to fame after he announced the birth of the royal heir in the Buckingham Palace, is all set to return to his homeland following the expiry of his temporary work visa.
The 25-year-old hospitality management graduate, who grew up in the slums of Kolkata, was the first to pin the declaration of the birth of Prince William and Kate Middleton's baby boy last week on the official easel at the palace forecourt, as is the royal norm.
Buzz is that the young boy has been forced to quit his service in the palace and return to India following the expiry of his post-study work visa that ceases today.
Azim, who graduated from Napier University, Edinburgh, in June 2011, his education sponsored by St Mary's Orphanage and Day school in Kolkata.
At the time he said: "If I hadn't gone to St Mary's I would be working somewhere on the streets of Kolkata. It would have been very difficult to get a job in India because unless you have a good degree you will not get a good job and a good salary."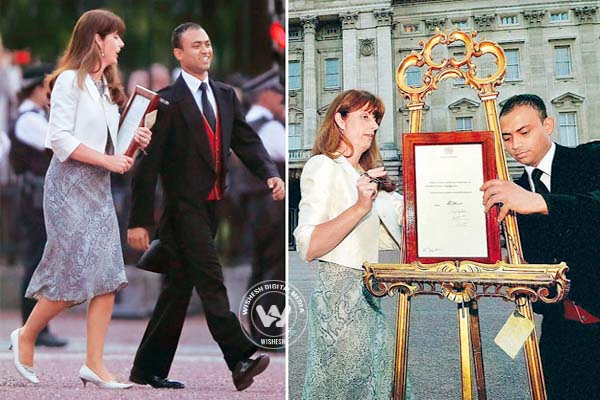 The young man got a job at the Queen's palace as a junior footman in February 2012.
Azim shot into fame after he was photographed with the Queen's press secretary Ailsa Anderson on July 22 while proclaiming the news of the royal birth to the world.
AW: Suchorita Dutta