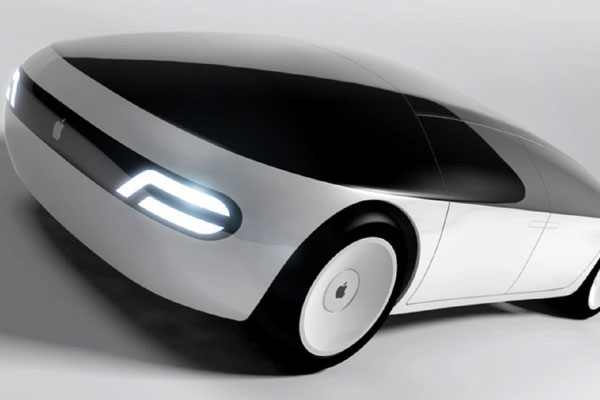 (Image source from: venturebeat.com)
Apple Inc. Is moving forward with new technology apart from gadgets- self driving cars. They are targeting the 2024 audience to produce a passenger vehicle that will include its own breakthrough battery technology. The public is already familiar with the concept but Apple Inc designing this feature is new.
This new project was termed Project Titan and has been a work in progress since 2014. Doug Field, an Apple veteran who worked at Tesla Inc previously, returned to administer the project in 2018. He laid of 190 people from the designing team for the self-driving car project in 2019.
Since the change in team, Apple has progressed rapidly. Apple has not yet made their plans for the launch public yet. Apple Inc. Long rival, Alphabet Inc's Waymo, which has built "robot-taxis" to carry passengers in driver-less taxi services on road.
The aim of this project according to Apple Inc. Is to radically reduce the cost of batteries and increase the vehicle's range, according to a source who has witnessed the design.
Apple Inc. Is not commenting and declined all news of future products.
Making a vehicle with new technology is a challenge, even for a company as technologically advanced as Apple. The company has made a range of electronic gadgets but has never worked with cars. It took Elon Musk himself 17 years with Tesla to finally make a sustained profit making car.
Sources who are a part of the production process claim that due to the COVID-19 virus, there will be a delay in production till 2025 or maybe beyond.
Other sources working with the production team stated that the public will be pleasantly shocked by the final product. It will be like when they saw the Iphone for the first time.
By Meena Atmakuri