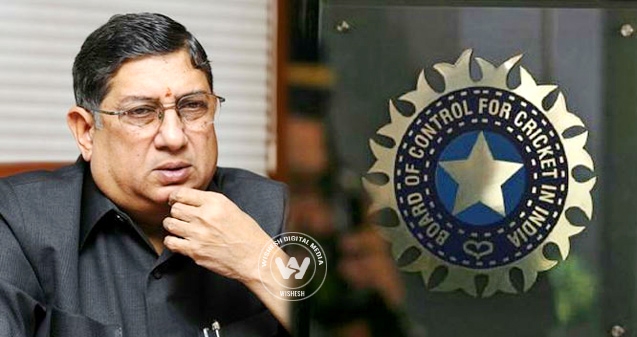 (Image source from: BCCI President Election Won but Control Differs For Srini})
Narayana Swamy Srinivasan again gets back the control of BCCI as its President elected unopposed.  He successfully got over with the legal constraints, allegations and adverse comments and got hold of the Board of Cricket Control of India for the third successive year in the Annual General Meeting held at Chennai.  
Although he got power, Srinivasan may not be in a position to use it for some time.   The Secretary of Bihar Cricket Association Aditya Varma filed a petition in the Supreme Court challenging Srinivasan's contesting for the post of the President.  The Supreme Court that accepted the petition directed Srinivasan not to take charge even if he contests, till the final judgment comes on the petitioner's allegations.
As Srinivasan's son in law Gurunathan Meyyappan was charged for his involvement in the betting on the cricket matches, Srinivasan faced a lot of pressure on him to resign.
After the election is over, Srini asked the media people to leave him alone for today.  He only said that he requested one of the Board Members to take charge for the time being till the Supreme Court Orders are received.  
That means he has to wait to discharge his duties as the Board's President till the time case on his son in law for spot fixing is concluded.  
-SriJa